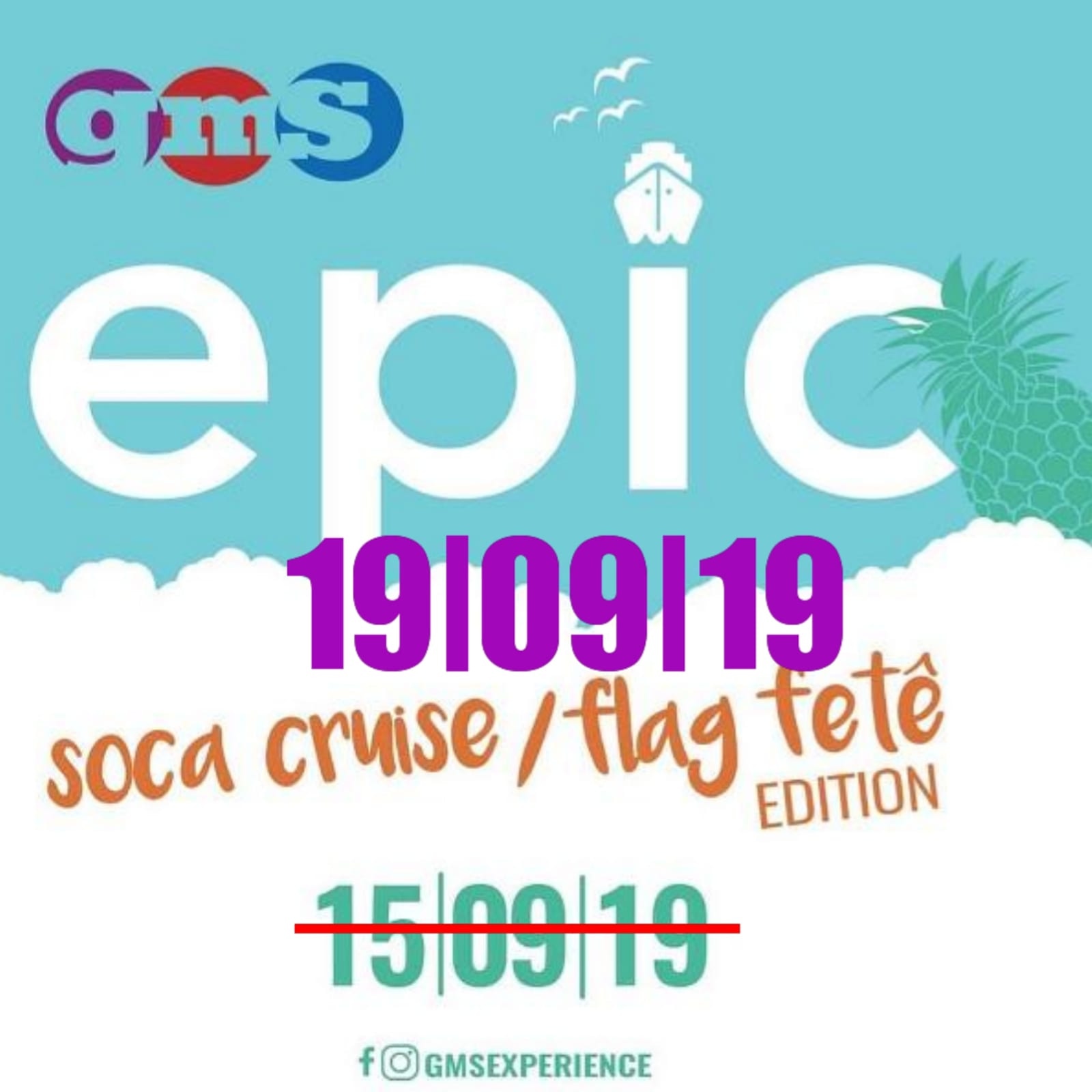 Soca Cruise - Flag Fête Edition

Sep 19 2019 @ 10:00 AM
E.P.I.C. soca cruise|flag fetê

There is something about good music. In the expert hands of a true DJ, manipulated deftly, it takes you prisoner. Winds itself around your limbs like spider silk, and when you are so enthralled you cannot help but move, tap your feet, snap your fingers, something. It pierces your skin, enters your blood, blocks all your negative thoughts. And deep inside you, it works the magic… .

🤩*Entertainment*👏 .

🐐EK The Real Right. (Soca-master)
🍍DJ Tero. (Remix King)
🍆Hell Fire Sound. (Danchall Specialist)
👊🏿Collin Wyatt. (Singer/Songwriter).